Winter car care: The UK's capitals of clean
As winter descends, everyone's making sure to safeguard against the bitter cold. Whether that's breaking out the woolly jumpers and rainbreaker jackets or cranking up the central heating, we're all trying to stay warm and dry. Unfortunately for the majority of cars in the UK, they're left to the elements, suffering through downpours, below-freezing temperatures, snow and sleet day after day. Of course, we then rely on them to transport us safely on our daily commutes, social engagements – all under the duress of winter conditions.
Not only do driving conditions worsen through the winter months – reduced visibility from darker evenings and poor road surfaces – but the resulting mess caused to our vehicles from even a short journey is sometimes hard to believe. Mud, salt and sleet quickly collect on the exterior bodywork and undercarriage of cars, which can cause rust and lost-lasting damage if left untreated.
And, with recent warnings from the DVLA about keeping your number plates clean or risk a fine of £1,000, it makes good financial sense to keep your vehicle in tip-top condition!
Hard water levels in some areas of the UK can also have an impact on 'how clean' you can actually make your car. It can be responsible for water spots and poor-lathering cleaning products, making it harder to get that shiny finish.
We took the opportunity to investigate how clean the UK is keeping its cars. Our analysis uses data sourced from the DVLA and Yell to determine the number of car washes in each city, comparing that with the amount of driving license holders in that location. Through this, we were able to understand the ratio of car washes to drivers in a given city, as well as an understanding of demand in the area.
Of course, we also took a look to see how your water supply faired should you decide to wash your car at home!
Here's what we learned:
Worst Area For Car Care: York
Our data revealed that the area in the UK with the most drivers per car wash is York, with 11,343 drivers to each establishment. Amazingly, despite being the 14th largest city reviewed (from our selection of 39), it had the 6th fewest car washes in total, which led to York landing in last place.
Bedford and Birmingham followed close behind, with 10,134 and 9,240 drivers to every car wash respectively. This suggests that these areas are not caring sufficiently for their car, leading to dirty bodywork that could corrode and damage the paintwork. Given that York is located in the north of the UK where weather conditions are typically more extreme and rural driving more common, this is an alarming result.
Bruce Compton, the Managing Director of Auto Fuel Fix, had the following to say.
'The winter months can be tough on your car, especially with all of the salt on the roads which can take a toll on your undercarriage and suspension. Salt is corrosive and can easily eat away at rubber seals and cause rust on any exposed metal.
The best thing you can do is to regularly clean the underside of your car with a pressure washer to blast any salt and slush off of your car and tackle any rust as soon as it starts to form.'
Best Area For Car Care: Stoke
Despite being the 8th largest city used in our analysis, Stoke had a whopping 84 car washes in the area – more than any other city we tested in the UK. The result is a respectable 2,807 drivers per car wash, which results in York having more than 4 times the number of drivers per establishment than Stoke. The gap was so large that even the 2nd best city for clean cars, an honour which goes to Glasgow, had 4,332 drivers to every car wash in the city.
Given Stoke's proximity to the Peak District, where many driving routes pass through the countryside and roads that lack the same maintenance as urban areas, it's no wonder there are so many services available to keep our cars in the best condition possible.
How Clean Are The Cars In Your Area?
Here is the data for the cities with cleanest cars, ranked from best to worst in terms of drivers per car wash.
What If You Want To Clean Your Car At Home?
However, with the softest water in the UK (at 23 milligrams of calcium carbonate per litre), Edinburgh was found to be the best place to give your car a scrub at home. Softened water contains fewer minerals allowing products, such as soap, to lather better meaning you can create bigger bubbles more easily, achieving the slick finish your car deserves.
The Scottish capital was followed by Plymouth (25mg/l) and Glasgow (28mg/l). Sadly for residents in Ipswich, the town was deemed to be the worst place to wash your car at home due to having the highest concentration (368mg/l) closely followed by Hull (358mg/l) and Stevenage (356mg/l).
How To Keep Your Car Clean This Winter
Whilst it's convenient to head over to your nearest car wash and get a thorough clean, there are a number of things you can do at home to keep your vehicle in the best condition possible. We've compiled a number of tips on how to care for your car during the icy months.
Protect your car bodywork with wax & clean regularly with snow foam
'Prepare your car for winter as early as possible. Give it a clean and wax to help prevent any damage occurring. Wax should last for around three months, so apply in late autumn to see you through most of the winter.
We would recommend using snow foam to wrestle off the worst of the dirt, before using a medium-pressure jet spray or hose with a sprinkler attachment to wash the foam off. The thickness of snow foam increases the amount of contact time that the cleaning agents have with the dirt, providing a more thorough clean.'
– Richard Sutton, buyer at the wheelchair-accessible vehicle retailer, Wholesale Car Company.
Dry your car after washing to avoid freezing
'Once you've washed your car during winter, it's tempting to quickly return indoors to hide from the elements. However, it's worth taking an extra couple of minutes to dry your car after washing.
This is because water can eventually freeze and cause any doors, windows or locks to stick shut. Try paying extra attention to gaps between the doors and locks.'
– Neil Hutchinson, Chairman at Mercury Cars.
Replace your antifreeze & keep your windscreen clear
'If you want a quick and safe solution to defrost a windscreen, purchase a can of de-icer and a scraper from sites such as Amazon. You should never use boiling water to defrost your windscreen as it may cause the windscreen to crack.
To prevent freezing and boiling over, the engine cooling system should be filled with a 50/50 mix of antifreeze and distilled water. Antifreeze prevents the water in your car's radiator and engine from freezing. When your engine and radiator are working smoothly, it's easier to get the heating on and clear any windscreen fog.'
– Jack Underwood, Ecommerce Marketing Executive at Tyre Shopper.
Get out the baking soda
'One of the unique pollutants to the winter season comes from salt spreading. This salt can damage the paint of any vehicle, stain where it lands in the interior of the car, and can even cause premature rusting. During the colder months, in the depths of winter, it is better to get into the habit of washing your car every 10 days.
The washing should be done with a high-pressure hose and mixed with baking soda. The baking soda will dissolve the dried salt that has accumulated on the car. Particular attention should be paid to the undercarriage, where the salt tends to build up and can do the most damage.'
– Eliza Cochrane, Copywriter at WeBuyAnyMotorcaravan.
Be sure to keep safe this winter on UK roads. Drive slowly, safely, keep your vehicle in good condition at all times, and ensure to leave additional space between cars to account for longer braking times on poor road surfaces. If the conditions appear to be too hazardous, delay your trip and make alternative arrangements.
Join over 200,000 of our happy customers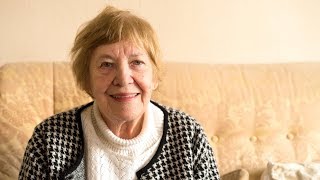 Winchester, Hampshire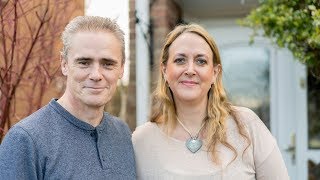 Eastbury, Berkshire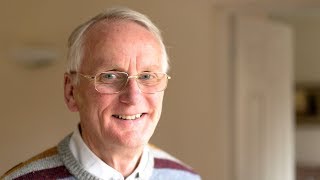 Camberley, Surrey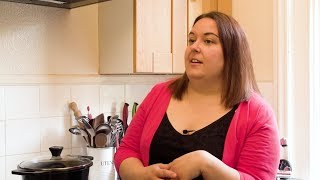 Southampton, Hampshire