In partnership with Good Homes
A water softener is an essential household
appliance in hard water areas
The minerals in hard water clog up pipes with limescale, making your heating less efficient and reducing the lifespan of your appliances. It's also the culprit for those unsightly marks on your surfaces, taps and showerhead, and it can even irritate sensitive and eczema-prone skin.
Switch to softened water with a Harvey Water Softener and you'll see, feel and taste the benefits every day. Our innovative softener uses market-leading technology to dissolve existing limescale build up and prevent any new scale damage, leaving you with sparkling clean kitchens and bathrooms, and saving you money on your bills and cleaning products. It will give your home a new lease of life and is a vital investment to protect your home and family
Benefits of softened water
Dissolve existing limescale build-up in pipes and appliances
Prevent ongoing limescale damage
Sparkling clean kitchens and bathrooms
Save on bills and cleaning products
Softened water protects your home and household.
You'll see, feel and taste the benefits every day.
Harvey water softeners are designed to tackle hard water in the UK's toughest areas
If you live in the areas shaded red, your household water supply is likely to be hard or very hard.
How a Harvey water softener works
Ion exchange uses sodium from softener salt to attract hard water minerals
Harmful deposits are trapped in a chamber of tiny resin beads then flushed away
Beads regenerate automatically for optimal performance
Advanced Harvey technology makes softening simple
The HarveyArc water softener uses twin cylinder technology so that while one resin chamber is regenerating, the other continues softening. You get maximum benefit from soft water on tap 24/7.
The HarveyArc water softener is designed to be maintenance-free. It doesn't need a power source. All you have to do is keep the salt topped up for continuous, effective water softening.
The HarveyArc water softener is compact and ergonomically designed. Fit one under the sink or in any convenient space near the mains water supply. Handy-sized Mini Curve Salt blocks are lighter in weight than standard blocks and easy to insert.
The HarveyArc
Designed for typical household use – up to three bathrooms
New ultra-compact, eco-friendly design to use least space under sink
Uses smaller sized Mini Curve Salt Block – easier to store, handle and load
Non-electric, regenerating only when necessary, saving energy and lowering costs
Advanced twin cylinder design for water softening 24/7
The HVX
Designed for use in larger homes – three or more bathrooms
Compact high-capacity water softener – fits under sink
Uses traditional block salt – easy to store, handle and load
Non-electric, regenerating only when necessary, saving energy and lowering costs
Advanced twin cylinder design for water softening 24/7
The Big Blue
Extra high capacity for very large households and businesses
Installed in a service cupboard, outbuilding or maintenance area
Uses tablet salt
65kg salt storage
Up to 10,600 litres of softened water per day
Choose Harvey for exceptional quality, performance and service
UK's number one manufacturer and installer of water softeners
Leading technology and expertise
Softeners designed and built in the UK
Free consultation and demonstration to understand your needs and answer your questions – online or in person
Full installation service available
Comprehensive three-year warranty included, with option to extend to ten years
Separate drinking water tap installed at no additional cost
Interest-free payment plans available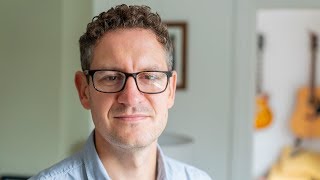 "Overall it's been a good investment"
David - Newbury, Berkshire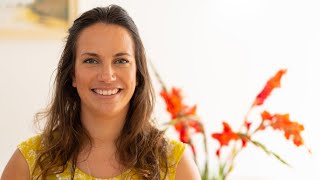 "The day after the installation, you could tell"
Mel - Watford, Hertfordshire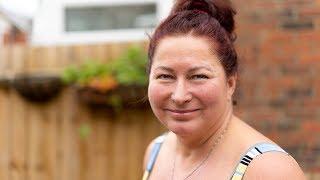 "You will never go back!"
Kim - Bournemouth, Dorset
Frequently Asked Questions
How does water hardness vary?
Water hardness levels vary across the country and depend on the type of land you live on. Levels also vary from season to season as a result of the amount of rainfall. Water hardness is a measure of the amount of calcium and magnesium in the water solution. So the types of rocks and the geological make–up of the ground beneath you will impact ... Read More >
Does it take long to remove scale when you start using softened water?
You will start to notice the softened water removing existing scale from your home within two weeks. The time it takes to disappear completely will depend on the amount of scale you already had in your home.   Typically, you can expect   In 6 weeks, scale will be gone from your kettle. In 6 months, scale will be gone from your hot water cylinder ... Read More >
Is softened water safe to drink?
Softened water is considered safe to drink in the majority of cases. How can water that contains salt be safe to drink? Softened water is safe to drink. There are a few precautionary exceptions but it's a mainly a matter of preference whether you choose to drink it. Many people choose to have a drinking water tap installed at ... Read More >
How much sodium is added to water during softening?
It's a common misconception that the process of water softening increases the salt levels in your water. Even though physical salt is loaded into the water softener, the salt doesn't actually enter the water supply.   The salt is used to clean and regenerate resin that acts on the water in a Harvey water softener. In the softening process, ... Read More >
Does my water softener need servicing?
Our water softeners don't need any servicing. We've designed them with easy maintenance and ownership in mind. To keep them running efficiently and performing to their best, all you need to do is keep them topped up with salt.  This isn't typical of all water softeners, so we do recommend that if you're comparing makes and models that you take maintenance and ... Read More >