Life with a water softener​​ system. Save money with softened water
Your heating system works more efficiently
You reduce your cleaning bills by over half
Your appliances will last longer
Feel great with softened water
You have a lot less cleaning to do
Your hair and skin feels great
You get nice bubbly baths and showers
Find out more about the benefits of softened water.
Features & specifications
Non-electric water softening system- powered by water pressure
Twin cylinder design guarantees softened water 24/7
No water is wasted thanks to our accurate metering system
Uses compact block salt for easy storing and re-filling
Manufactured by the UK's #1 selling domestic water softener
Water Regulations Advisory Scheme (WRAS) approved to comply with current water regulations
Performance tested to 1 million cycles ( British standard is 5000 cycles )
Max flow rate: 56 litres per minute
Uses 250-350 grams of salt per regeneration
Regeneration takes approximately 11 minutes
Uses 17 litres of water per regeneration
3000 litres capacity per day
Dimensions: H:487mm x D:438mm x W:202mm
Read about the features of a Harvey™ Water Softener here.
Installation
A water softener unit is usually fitted under the kitchen sink, our installation experts will recommend a convenient solution for you and your home. Other common locations include:
the garage
the loft
on an outside wall
utility room
Our installers are all trained to the highest standards and experienced in fitting water softeners in all of these situations. Installation is a fairly simple process – a little more complex than a washing machine, but much simpler than having a new boiler fitted. It usually takes no more than half a day, though our plumbers never rush – we make sure they have time to do a good, robust and tidy job.
Learn more about water softener installation.
Curved and Block salt
A Harvey™ Water Softener needs salt to function. The salt is used to make a brine solution that cleans the resin in your softener to enable it to continue to trap minerals that cause limescale around your home. To date, our softeners have used block salt, invented by Harvey to make topping up easy.
Today, our new HarveyArc™ Water softener uses the patented Mini Curve salt. A unique curved block that is even easier to use, lighter to handle and fits neatly into your softener.
Mini curved salt comes in light and convenient 4.25kg packs
Salt usage depends how much water you mostly use, but a good guide is around one pack per person per month
The transparent lid makes is easy to see when your salt is running low
Simply top it up when you have space for another block.
How water softeners work
Water softening is the removal of magnesium and calcium minerals from your water supply through a process of ion-exchange. The softened water that's then produced is kinder to skin, doesn't leave limescale build-up on pipes, appliances or any surfaces around your home; meaning it shines for longer.
At the heart of a water softener system are two cylinders containing resin. Millions of microscopic beads trap hardness minerals, softening the water as it enters your home. The resin requires regular cleaning (regeneration), which is a process a water softener performs automatically. This regeneration uses block salt, which is manually topped up when needed.
The Harvey™ Water Softener has unique features that give you softened water everyday. Find out more here.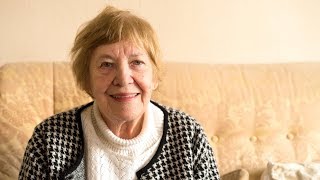 Winchester, Hampshire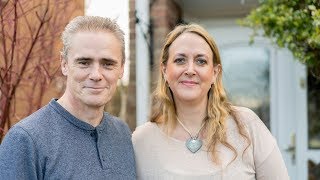 Eastbury, Berkshire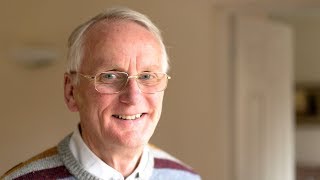 Camberley, Surrey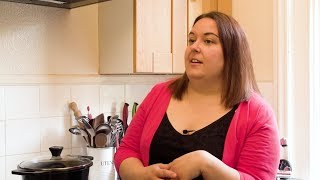 Southampton, Hampshire
Advanced Harvey technology makes softening simple
The HarveyArc water softener uses twin cylinder technology so that while one resin chamber is regenerating, the other continues softening. You get maximum benefit from soft water on tap 24/7.
The HarveyArc water softener is designed to be maintenance-free. It doesn't need a power source. All you have to do is keep the salt topped up for continuous, effective water softening.
The HarveyArc water softener is compact and ergonomically designed. Fit one under the sink or in any convenient space near the mains water supply. Handy-sized Mini Curve Salt blocks are lighter in weight than standard blocks and easy to insert.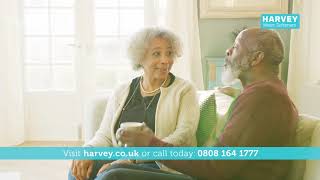 Harvey Softeners TV advert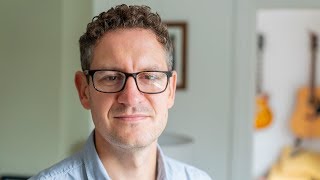 "Overall it's been a good investment"
David – Newbury, Berkshire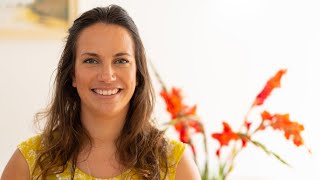 "The day after the installation, you could tell"
Mel – Watford, Hertfordshire
Choose Harvey for exceptional quality, performance and service
UK's number one manufacturer and installer of water softeners
Leading technology and expertise
Softeners designed and built in the UK
Free consultation and demonstration to understand your needs and answer your questions – online or in person
Full installation service available
Comprehensive three-year warranty included, with option to extend to ten years
Separate drinking water tap installed at no additional cost
Interest-free payment plans available
No-obligation three-month trial available, including installation and removal if needed