How to get rid of dry skin
We've all suffered from dry skin at some point in one way or another. While it's usually harmless, it can be uncomfortable and affect your self-confidence. Read about the YouGov poll that we conducted to investigate the state of people's skin across the UK here.
What causes dry skin?
In most cases, incidences of dry skin are caused by environmental factors. How susceptible you are to experiencing dry skin can be affected by a few different things, such as:
Age
Lifestyle
Where you live
Your overall health
For example, if you are over 40 and a regular pool swimmer, you're more likely to have to deal with dry skin than someone who is younger and does not swim in chlorinated waters.
Here are five possible factors in your environment which could be affecting the dryness of your skin:
1. Cold Weather
If you live or work in a harsh climate or regularly experience severe weather conditions, this can affect how your skin responds to your environment. Particularly in winter, when most areas experience lower temperatures and humidity levels, skin can dry out quite quickly.
2. Heat
Regularly exposing your skin to sources of extreme heat can also dry out your skin. Open fires, space heaters, log burners, and even your central heating can also contribute to drier skin.
3. Your bathing routine
Taking long hot baths or showers can also cause your skin to dry out. If you are a frequent swimmer in chlorinated pools, this can also affect your skin's moisture levels.
4. Your bathroom products
Depending on which products you use in the bath or shower, you may be actively removing moisture from your skin! Most products are designed to remove oil from the skin, but in doing so they strip away the moisture we desperately want to keep!
5. Other skin conditions
If you suffer from any skin conditions you may also be more likely to experience dry skin. Eczema, in particular, is a fairly common ailment and sufferers often exhibit signs of dry skin.
Dry skin treatments
Moisturise
You should use a relatively oily moisturiser to help prevent your skin from drying out. A cream or ointment is best for this, and your pharmacist should be able to advise of an appropriate product. Steer clear of lotions however, as these do not contain much oil and can therefore cause the skin to dry out further.
Avoid harsh soaps
Many common bathroom soaps contain harsh chemicals that can damage and dry out your skin. Particularly deodorant soaps and other fragranced skincare products can dry out your skin's natural oils, so you avoid these products to retain more moisture.
Monitor your bathing
Take time to check in on your bathing routine and identify anything you may be doing that is inadvertently drying out your skin. Make sure to use warm (not hot) water and limit the amount of time you spend in the bath. As a rule of thumb, baths and showers should last around 5-10 minutes to avoid removing too much oil from your skin.
You should also take care when towelling off – try to pat your skin dry rather than rubbing, and apply moisturiser to help retain as much water as possible.
Check your water supply
If you live in a hard water area, your skin is probably suffering as a result. Hard water contains a lot of minerals which can leave behind a residue that irritates the skin. In fact, there is a proven link between hard water and certain skin conditions, whereas soft water allows you to generate a proper lather while bathing. This means you'll need to use less soap or shower gel for the same results, which takes less toll on your skin.
If you're struggling with dry skin and think your water might be the cause, it's worth considering getting a water softener for your home.
Be mindful of the fabrics you wear
Wearing clothing that contains rough fibres can be a source of irritation for your skin, so choose soft cotton and silk rather than synthetic or woollen clothes. To keep your clothes softer for longer, make sure to use a detergent that is free from harmful chemicals. This will also avoid any abrasive chemicals lingering in the fabric and irritating your skin later.
Invest in a humidifier
If you spend a lot of time indoors (as most of us do, either at home or at work) it can be a good idea to purchase a humidifier. This increases the amount of moisture in the air in your surroundings. Just be sure to keep the humidifier clean to prevent a build-up of germs.
How to prevent dry skin when washing hands more frequently
Wash off all products: The minerals within hard water bond to the soap, making it more difficult to properly rinse the layer of product from your skin. This can aggravate skin conditions by drying out the skin as the product sits on the surface. Ensure that you have thoroughly washed off any soap residue that may be left behind.
Use temperate water: Using overly hot or cold water can also be detrimental to our skin, so where possible try and use water that is body temperature or just above.
Don't over moisturise: Many people's first attempt at preventing dry skin is to moisturise as much as possible. Your skin is already going through an intensive washing process, so try not to over-moisturise, particularly with heavily scented products that may have a lot of chemicals in them which might actually make skin conditions worse. The best moisturisers for eczema or dry skin are unscented.
Use gloves to protect yourself: Although it might not be suitable all of the time, wearing gloves in a public place will allow you to avoid touching surfaces with your bare hands. It's important to still wash your hands of course, but this may decrease the frequency somewhat of having to do so.
Why handwashing causes dry hands: For those people with existing conditions like eczema, more frequent handwashing can exacerbate the symptoms. Our skin naturally has a protective layer that stops us being affected by the daily stresses of life. When we wash our hands or skin, we can sometimes damage that protective layer – meaning our skin responds with dryness or flaking. This is prominent in areas where the water is hard. This water has higher than average instances of magnesium and calcium.
It is, of course, essential that we wash our hands thoroughly and more frequently, with advice from the NHS stating that this is one of the most effective methods of protecting ourselves against the spread of the COVID-19 virus. But it is also worth taking note of the tips above to protect your skin and keep it feeling softer and more comfortable.
Additional tips for preventing dry skin
Wear rubber gloves when washing up
Use a lip balm in winter to protect your lips from cracking in the harsh air
Avoid scratching itchy, dry skin
Use a skin-kind exfoliant regularly to get rid of dead skin
Use a pumice stone to get rid of dry skin on the feet
Further reading
Join over 200,000 of our happy customers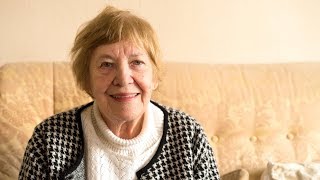 Winchester, Hampshire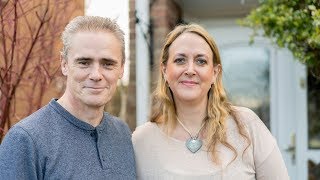 Eastbury, Berkshire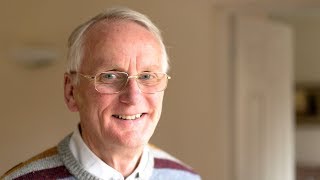 Camberley, Surrey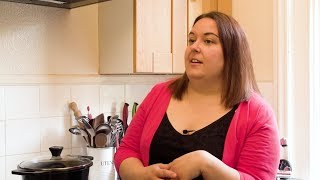 Southampton, Hampshire